Exports
---
Englewood Park has AQIS Accreditation, with our own on property quarantine station.
Over the years we have been actively exporting Stud Ewes and Rams to several countries including Fiji, India, New Zealand, Peru, Phillipines, Thailand.
Over the last 12 years Englewood Park has been one of the major exporters of Poll Dorset Stud Ewes and Rams to China.
We have exported 1052 Ewes and 244 rams.
In more recent times we have had two small shipments of 58 Ewes in lamb and 12 Rams to Japan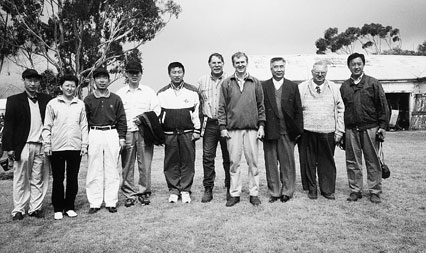 One of the many Chinese delegations to visit Englewood Park with Elders VP agents.